Who We Are
Experienced healthcare professionals dedicated to helping you navigate through the complexities of our healthcare system.
Elena Borrelli is the founder of Pathway Patient Advocates. She has over 20 years of experience in the medical field in both clinical and administrative settings. Apart from her experience in professional practices, Elena has encountered frustration and discrepancies while personally navigating the health care system. Her passion is to help patients better understand the overwhelmingly confusing medical system. Elena has experience in a variety of healthcare settings. Her main focus is to assist clients who are dealing with chronic conditions, rare disorders, cancer, or undiagnosed symptoms. It is her compassion, experience, and determination that sets Pathway Patient Advocates apart from the rest.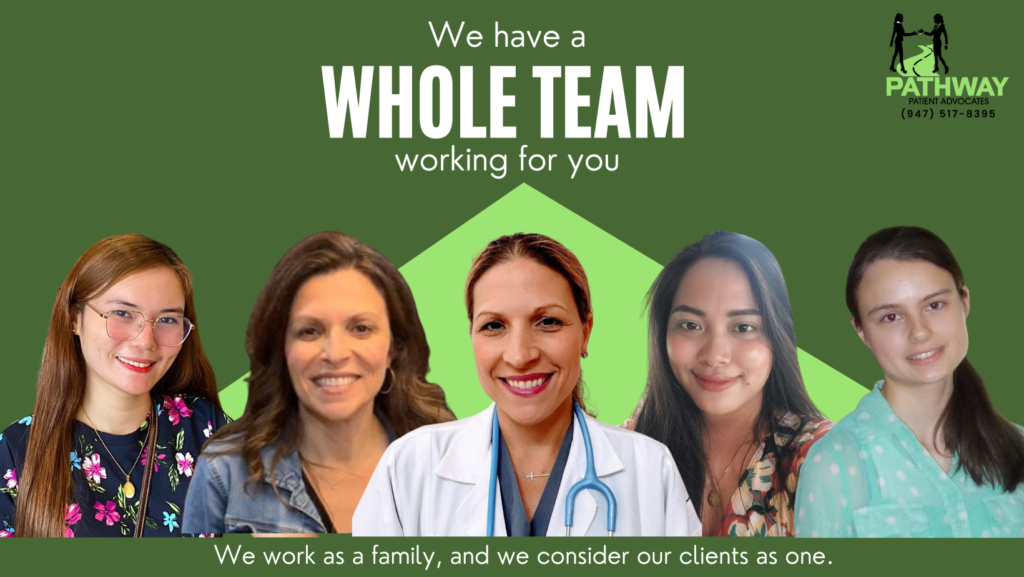 What We Do
What is a private patient advocate?
A private patient advocate is an individual who works with patients and their loved ones to look out for the patient's best interest and ensure they are receiving the proper care necessary for treatment. A private patient advocate differs from an advocate that is provided complimentary by healthcare systems or insurance companies. A private patient advocate works directly for YOU!
Why do you need a patient advocate?
The healthcare system is complicated and difficult to navigate for an individual without background or experience in the field. Three main reasons you may need a patient advocate are for communication, understanding, and coordination.
Communication – Patient advocates help individuals communicate with their healthcare providers.
Understanding – Patient advocates help patients understand medical lingo and appreciate their different treatment options.
Coordination – Patient advocates help coordinate office visits and appointments for various testing and procedures.
Contact
Office: (947) 517-8395
Location (serving all 50 US States and Canada)
Mailing Address: 51424 Van Dyke Avenue Suite #30 Shelby Township, MI 48316